ANNOUNCEMENTS
Summer Scenes on NMH Campus 2020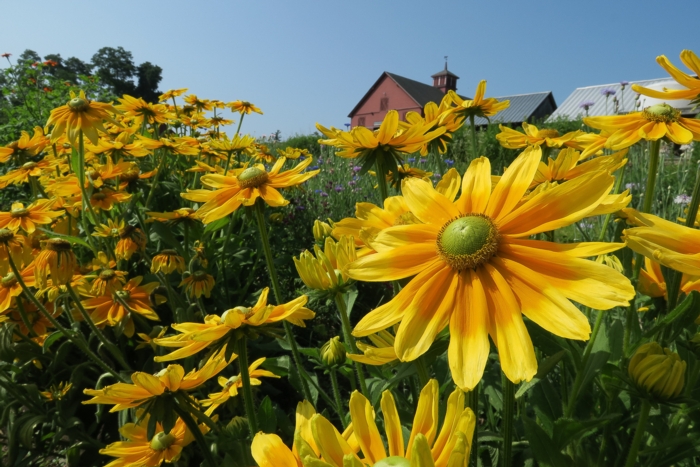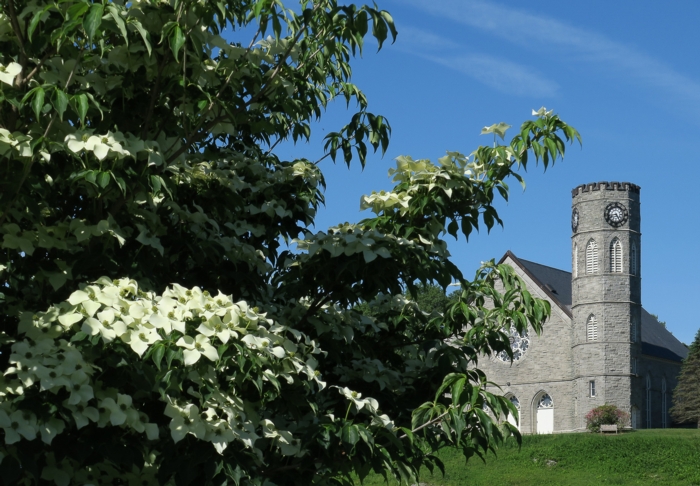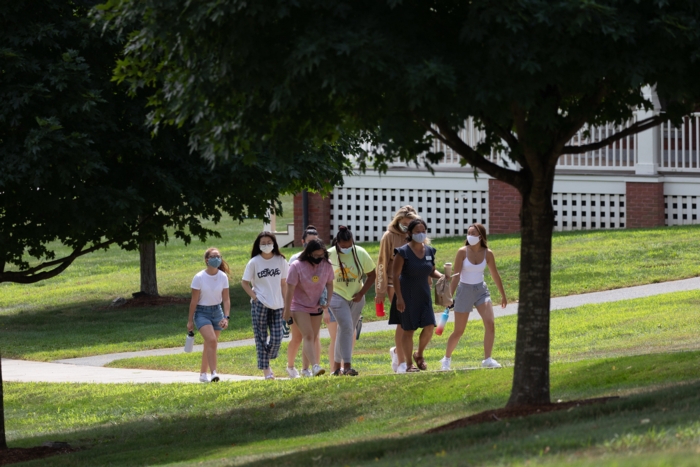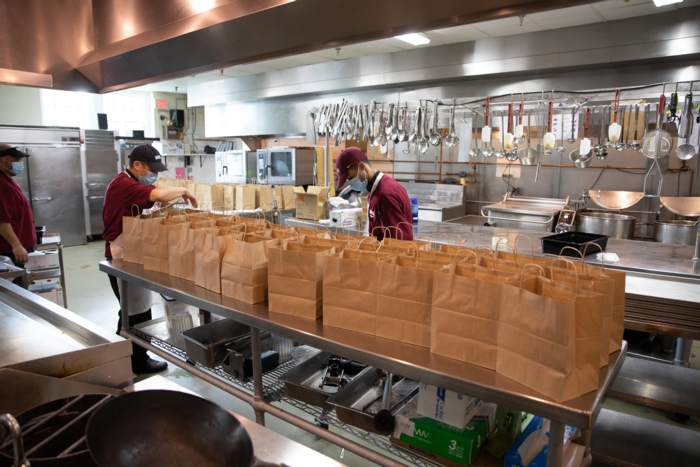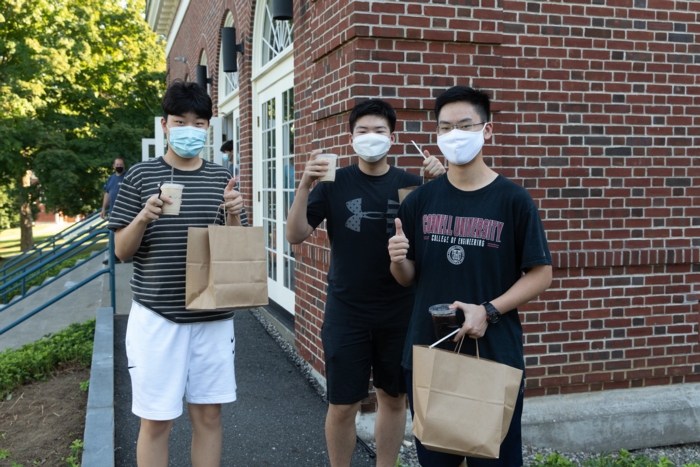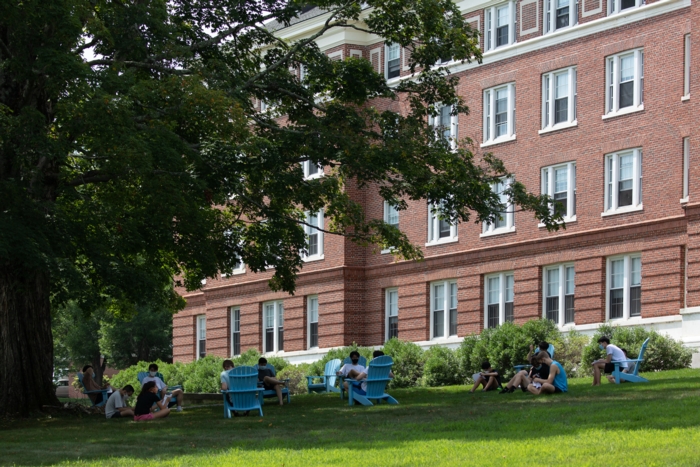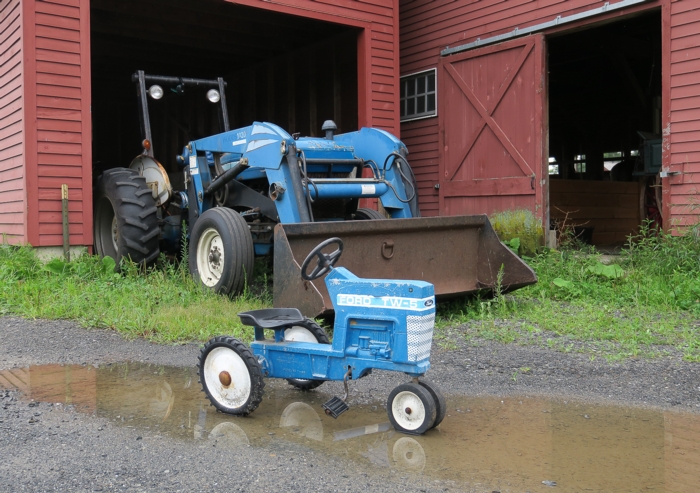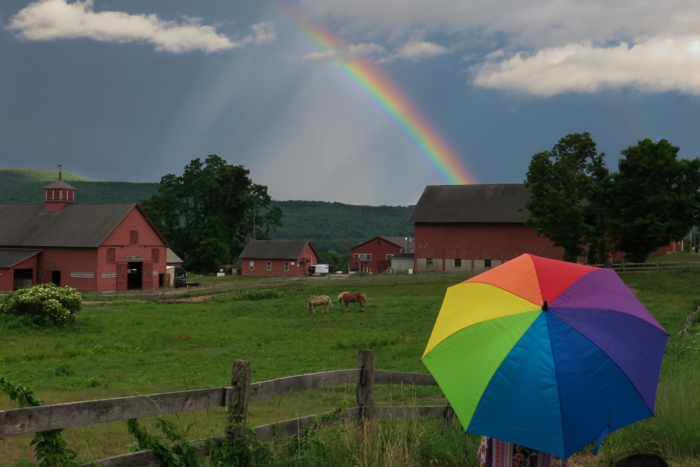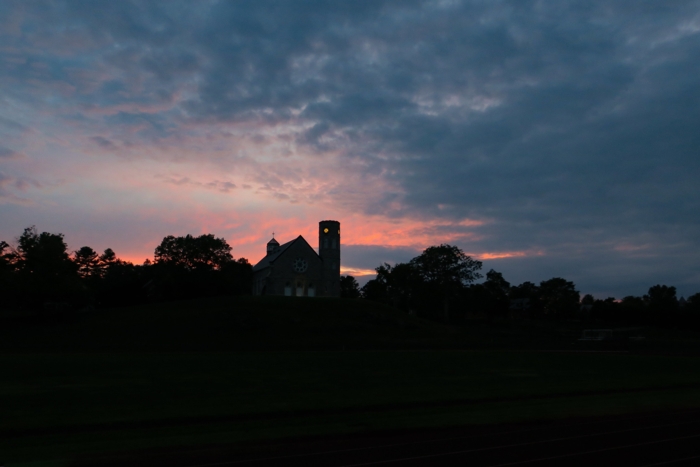 NMH Class of 1964 Facebook Group!
Thank you to Karen Holvik Deitemeyer for creating the NMH Class of 1964 Facebook Group!
If you haven't yet done so, please check it out and prepare to post some pictures or comments about what you're up to! This is meant to be a lively companion to our Class Website. The group already has 74 members. Click here and see for yourself!

Recent Posts: To access, please cursor down the page
2020-21 Scholarship Recipient
NMH Gives Day - Thank You!
NMH Magazine and Call for Class Notes
Northfield Campus Update: Moody Center
NMH Alumni Activities - Fall, 2020
Migration of Racism Discussion to the Message Forum
Letter from Brian Hargrove, NMH Head of School
Message About Not Receiving NMH 1964 Website Emails
Perspectives from the Past: The 1918 Flu Pandemic, WWI and NMH
Letter to Our Classmates About COVID-19
NMH Response to COVID-19
For Classmate News & Information - Please Join Us!
2020-2021 Scholarship Recipient
We recently received a thank you letter from Gus, our Class of 1964 Scholarship Recipient. Gus is from Great Barrington, MA and is excited to be at NMH. His earlier schooling was in small schools and classes. He chose NMH because of the community of students and faculty members. A large part of his life is music - he plays mandolin and bass guitar - and he is an avid photographer. His chief sport is lacrosse but he went out for cross-country last fall as well and thoroughly enjoyed the team and camaraderie. He is very grateful for our scholarship and the opportunities it presents! Please see his letter here.
NMH Gives Day - Thank You!
Peter Guild was wonderfully generous in setting up a challenge for the NMH Gives Day on February 26th. Peter agreed that, if at least 15 of our classmates made a gift on that date, he would make a $25,000 gift to the school. Our deepest thanks to Peter and those classmates who met the challenge!
Your website team,
Weegee Brooks, Marcia Congdon, Karen Deitemeyer, Dave Mensel, Lydia Merchant, Gail Pare, Bob Sparks, Pamela Walton
NMH Magazine and Call for Class Notes!
Dear Classmates,
As you may already know, the NMH Magazine is presently being published online as are the Class Notes that normally would be featured in the print version of the Magazine twice a year. This means that we can now post updated class news and information online on a rolling basis without a strict deadline.
Call for Class Notes & Updates! - As we begin the New Year, we think this is a propitious time to call for updates from the year past as well as looking forward. We would like very much to hear from you and would welcome the opportunity to share any news you have!
Please send pictures and comments to Dave Mensel <

dmensel@gmail.com>

or Pam Walton

<pawalton4@gmail.com>

, and they will post them on the NMH Magazine site as well as here on the Class Notes pages of our Class of 1964 website.
NMH has also created the opportunity for you to make a "Class Notes Submission" directly online, if this suits you better.
As a reminder, please don't forget that you can also submit comments, pictures and stories any time to our Facebook page.
If you have any questions, please don't hesitate to contact any of us.
Best regards from your website team,
Weegee Brooks, Marcia Congdon, Karen Deitemeyer, Dave Mensel, Lydia Merchant, Gail Pare, Bob Sparks, Pamela Walton
Northfield Campus Update: Moody Center
Moody Center plans to restore building, construct housing, welsome center in Northfield
By Zack DeLuca, Staff Writer Greenfield Recorder Published: 11/9/2020 5:43:46 PM
NORTHFIELD — The Moody Center and Clockwork Architecture have announced a potential $12 million renovation of the historic Moore Cottage and old bookstore on Moody Street, and the construction of housing units and a new welcome center.
James Spencer, vice president and chief operations officer with The Moody Center, said the center will present a plan for the project, which would use a mix of outside funding, to the town of Northfield in the near future. While organizers have held preliminary discussions with abutters of the cottage property and have expressed interest to the Northfield Planning Board, the project does not currently have specific dates for initiation and completion.
A small, informational webinar regarding the Moore Cottage project was held with property neighbors Nov. 5. Planning Board Chair Stephen Seredynski said he does not know how soon the board will schedule a public hearing with The Moody Center. He noted the board had approved The Moody Center's request to turn Revell and Holton halls into a boutique inn over the summer. Spencer said the center is waiting for word from historical and state agencies before continuing next steps of this project.
The new renovation project will be true to the original Queen Anne style architecture, Spencer said in a press release, and will include the old bookstore to make way for a new welcome center, meeting rooms, and hospitality and lodging space. Moore Cottage itself would be constructed to hold nine rooms and 13 beds. He said the plan is to renovate the bookstore to be able to hold up to 90 people for conferences or retreat events.
The project will also include construction of energy-efficient row homes to meet demand from growth in The Moody Center, Thomas Aquinas College and the area's aging population. Spencer said there will be about 24 units that would be "for sale properties."
With the Schell Bridge reconstruction moving forward and plans for historic renovations of Revell and Holton halls, The Moody Center is pleased to contribute to the ongoing renewal efforts in Northfield.
"We have known from the beginning that we would need to address the buildings on campus and have taken the time to consider how best to serve our aims as a ministry organization, as well as benefiting the town of Northfield," Emmitt Mitchell, president of The Moody Center, said in the press release.
Mitchell and Spencer said the center is following in famed 19th-century evangelist and campus founder Dwight L. Moody's footsteps by "designing a campus experience that will appeal to those interested in New England historic sites, as well as Christians who have some connection to Dwight Moody."
In addition to evangelistic campaigns in Central and North America and the U.K., Moody held conferences in Northfield to prepare and encourage Christians beginning in the 1880s. Northfield's town website references the positive economic impact of the summer conferences, stating, "the influx of visitors led to the development of the town as a summer resort, especially after the opening of the Northfield Hotel in 1887."
"There is strong interest in New England more generally and Massachusetts in particular for historic sites of religious significance," Spencer said in the release. "We have an important site that will draw people to the property. Our visitors will hear the story of D.L. Moody and his gospel message."
Mitchell is anticipating growth for The Moody Center that will "ultimately benefit the surrounding community." He said the hope is that other businesses will benefit from the ministry.
Christian Arnold, whose company Clockwork Architecture is serving as the lead architectural and development firm on The Moody Center's projects, said he is "excited to see the community working together to showcase the beauty of the area."
The Moody Center has already invested heavily in preserving the buildings and the property, particularly D.L. Moody's Birthplace, and has planned investments in the memorial site known as Martyrs Grove. Plans to develop the campus are designed to ensure that the buildings and property can be sustained long-term, Arnold said, as "allowing the property to deteriorate doesn't benefit the community or The Moody Center." Mitchell said he wants to see The Moody Center be a good neighbor in Northfield, adding that they "have a vested interest in Northfield remaining a serene, historic place."
"We don't want to change the character of Northfield," Mitchell said in the press release, "even as we do what we need to do to make The Moody Center successful."
See pictures in the link: <https://www.recorder.com/Moody-Center-plans-to-restore-buildings-construct-housing-welcome-center-in-Northfield-37184819>
NMH Alumni Activities - Fall, 2020
Dear Classmates,
1. You should have received an email invitation from NMH on Sunday, September 13th to join the NMH Online Alumni Community. This is a new service offered by the Alumni Office, and provides another way to keep in contact with NMH and our class. Some of the features include a searchable data base for all NMH grads, the opportunity to update your personal profile information with the School, a subscription to the "Inside NMH" newsletter, and opportunities to donate to the NMH fund if you choose to do so.
Your NMH Class of 1964 website committee members have all joined the Online Community and we encourage you to do so, too, if you are interested. If you need help with this, please let us know. The registration links are listed in the emailed invitation you received from the School.
2. Virtually all of NMH's alumni activities will be online for the foreseeable future. You should also have been invited to attend the NMH Alumni Association Annual Meeting. They need 200 alumni to register by September 30th. To register click here.
Annual Meeting of the NMH Alumni Association
Saturday, October 3, 2020
5–5:45 p.m. (ET)
We hope you are staying safe and healthy,
Your Website Committee
Migration of Racism Discussion to the Message Forum
The three messages on racism (see titles below) that were originally posted on the Announcements page have now been migrated to the Message Forum where everyone has free access to review them and respond if they choose to do so. It is recommended that you select "View newest at the top" in the window at the top right of the Message Forum page so that the most recent messages appear at the top of the forum.
Message from the Website Committee, July 22, 2020
Clif Cates' Response to Weegee Brooks' Letter, July 19, 2020
Understanding Racism - Weegee Brooks, July 17, 2020
Thank you for your consideration,
NMH Class of 1964 Website Committee
Letter from Brian Hargrove, NMH Head of School
Message About Not Receiving NMH 1964 Website Emails
If you, or someone you know, is not receiving emails from our class website, we recommend checking to see if the messages are ending up in junk mail, and also checking the status of your "notify me" preferences. For instructions on how to do this, please click here.
Perspectives from the Past: The 1918 Flu Pandemic, WWI and NMH
In the present context of the novel coronavirus COVID-19, there is good reason to take stock and consider the circumstances of the previous global pandemic that swept across the US just over a century ago. This pdf document by Bob Sparks, MH 64, briefly looks at the Flu Pandemic and the War effort in 1918 and NMH's response. To read more, please click here
Letter to Our Classmates
Dear Classmates and Friends,

Please know that we are holding each of you in our thoughts and prayers as we go through the COVID-19 pandemic. All of our lives have been changed in ways we could not have imagined at the beginning of this year, and all of us face uncertainty about our personal well-being and that of our families, neighbors and friends.

Most of us now are pretty much staying in place. Some of us are frontline fighters, taking care of the sick or performing essential jobs to keep all of us fed and safe and as healthy as possible. Thank you for that! Others of us are coping with the loss of jobs or sick family members. We are all trying to find a way through this unprecedented time.

One way we can help each other is to reach out. We can write each other notes, share stories and posts. We can raise each others' spirits. We can share our thoughts and concerns, ask how we might help and pray for each other. Our class website might be a great way to connect. And many people are now using Facetime, Skype, Google Hangouts, Zoom or other applications to meet face to face.

You might have some ideas of how we can bolster each other. We'd love to have you share them. And you may be having experiences that you'd like to share, too. The Classmate Forums on this website is an additional place where we can post ideas and experiences. You can join the conversation at "Life (love) in the time of COVID-19" (with apologies to Gabriel Garcia Marquez!). Please click here.
Let's make sure to keep in touch as much as possible. And please be safe and stay well!
Your classmates and website committee
NMH Response to COVID-19
For information on NMH's response to COVID-19, including FAQs and notices to students, families and alumni, please click here.
For Classmate News & Information - Please Join Us!
When you join the site, you are able to see what your classmates have been up to, add your own information via your personal profile, and locate friends on a map and via email.
Our website offers five ways to reconnect with old friends!

1. Your Profile: You control your own profile. The questions you answer will appear on your personal profile; the questions you don't answer will not. Read the profiles of others and you can post a message on their profile * (viewable by all) or send a private email (see #2 below). Please keep your profile up to date using the EDIT PROFILE link under "Member Functions". Keep your contact information up to date under EDIT CONTACT INFO.

2. Email Specific Registered Members: Click on Classmate Profiles, locate the individual and click. If they are registered, you can scroll to the bottom of their profile and type a personal message to that person. Our system will email that person and they will return to the Message Center to view their message.

3. Profile Subscriptions: Keep up to date with old friends. Open Profile Subscriptions and you'll be able to check off their names. When someone on your list changes their profile, we'll email you a notice that a change was made. You'll also receive an email notification on their birthday. You can edit your list by reclicking on Profile Subscriptions.

4. Classmate Forums: A discussion forum where all registered class members can share memories, plans, ideas, comments. Subjects are arranged by topic. All registered members can view all of the posts in the Classmate Forums. You can edit or delete your posts at any time. You can choose to be notified by email when someone else posts in the threads you have posted in or have chosen to watch.

5. Message Forum: This feature (scroll down) is an ongoing dialogue among class members. There are no items, topics, subtopics, etc. Share your greetings with the whole class, tell a funny story, or wish someone a Happy Birthday. Fair Warning: All registered class members can read every message. You can choose to be notified by email when someone has posted a response here.
* Individuals can turn off functions marked with a red asterisk. (Choose Edit Profile and scroll to the bottom.)
Get reconnected! - Don't be bashful!
Click the "Post Response" button to add your entry to the forum.