ANNOUNCEMENTS
Alert! NMH Class Notes 2.0
The most recent Inside NMH email bulletin announced that Class Notes 2.0 is now online and fully operational!
We tested the links and found the system quite easy to use!
Enter 1964 in Class Year: ___ and you'll see what your classmates have entered.
Or click on the blue button "Submit a new class note" and you can add your own note.
The system is administered by NMH so there will typically be a 1-2 day delay until your notes show up on the site.
Here's the School's announcement:
"Stay Connected with Online Class Notes - We [the School] have moved Class Notes to the NMH Alumni webpage to enable graduates to get up-to-date information on fellow alumni in real time. The Class Notes page allows you to submit updates on life events, career news, gatherings with NMH friends, and much more. Let us know what you've been up to!"
Please note you can also submit your updates, pictures, etc., directly to your class secretaries, Pam Walton (Northfield) or Dave Mensel (Mount Hermon), as in the past, and they will post them. People in any pictures or videos you submit must be identified. We will assume you have gotten permission from these people in pictures/videos to publish same, as well as to transfer the notes (with pictures/videos if included) to our Class of 1964 website or to the Class of 1964 Facebook page.
So, please send in your notes at your earliest convenience, and we will get them posted!
Tell us what you have been doing! We and your classmates would love to hear from you!
Pam Walton – pawalton4@gmail.com
Dave Mensel – dmensel45@gmail.com
Pictures of Syruping at NMH taken by Matthew Cavanaugh, posted on the NMH Class of 1964 Facebook group by Marcia Congdon.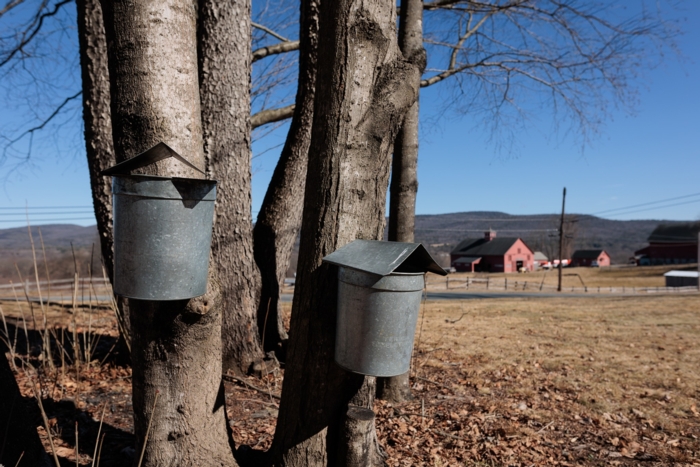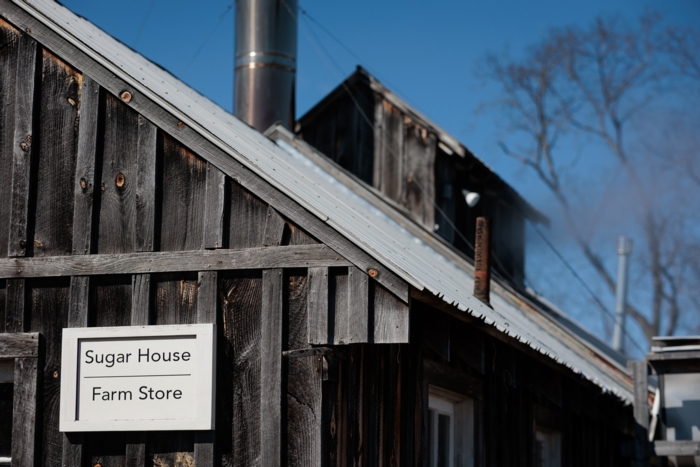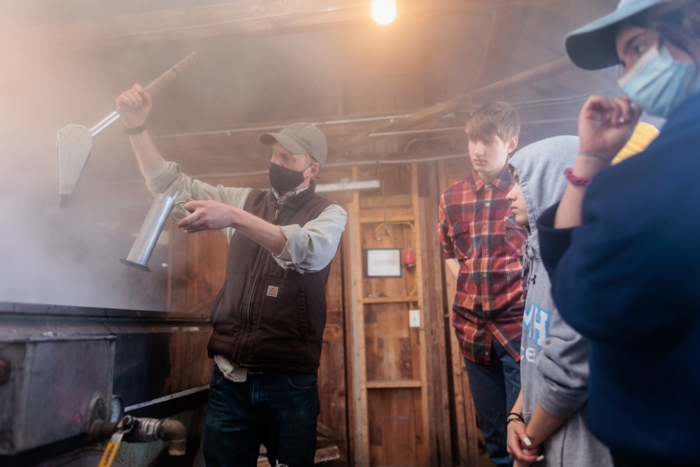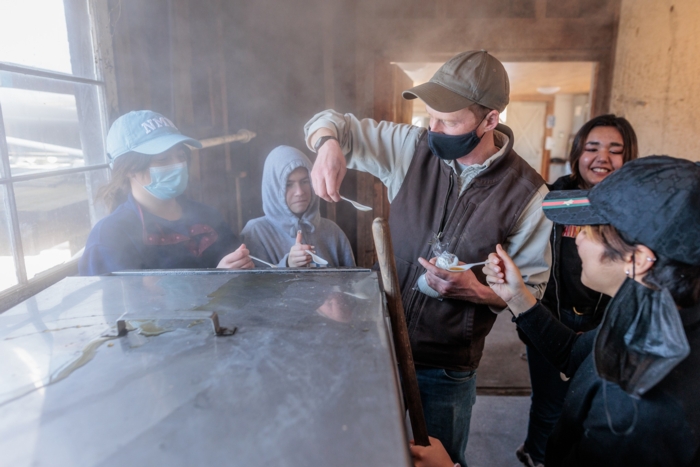 Peter Guild Note to Class
To my 1964 Northfield and Mt. Hermon classmates….
As many of you already know, I was on the Board of Trustees of NMH for the past ten years. I rolled off this past June, but visited the campus again just this past weekend for the dedication of the newly completed Gilder Science Center. It was one of a number of capital projects that needed to be done and through the hard work of a now properly focused Board, and through the leadership of our new Head of School, Brian Hargrove, the center was completely funded and constructed on time and on budget, and is ready for use.
Since we could not go to the campus for almost two years, we all followed the construction progress via videos and pictures that Brian sent. But seeing it last weekend was definitely jaw-dropping! When you go inside, all of the labs and rooms look like the latest style from any high tech company… truly functional and modular and expandable. The exposed pipes and cabling racks provide ease for reconfiguration and repair. The atrium is spacious and welcoming and the entire building has a very open feeling…lots of glass. The building meets the highest "green" standards in all aspects.
A number of us were worried about how the architecture would fit in to our beautiful campus. Looking at it from the hillside overlooking the football field, it looks like it has been there forever! It blends well with the Rhodes Center.
As I mentioned above, this and other projects have been successfully accomplish because of the Board and Brian. When I joined the Board ten years ago, it was comprised of a lot of well-meaning members, many of whom had a passion for the school's mission but failed to prioritize financial sustainability along with that passion. In the past years, the Board has gained the proper focus but has not lost the emphasis on NMH's mission of providing an excellent education to all groups and a safe environment. When the opportunity came along to hire a new Head of School, because of this focus and having learned from past mistakes, we then knew better the qualities we needed in a HOS. Fortunately, we found Brian Hargrove who has proven to be exactly what NMH needed in order for it to be financially sustainable now and into the future.
Briefly back to the Gilder Center, not having a proper science facility was, in my car racing terms, like running the race with one flat tire. We have been giving the students that came a great experience, but many wanted a better math and science experience. Now, with the new center, we offer the complete package. No more flat tires!
For those who can, please visit the campus when you can, and imagine what these students will now experience.
Peter
Photos of the Gilder Science Center taken by Peter Guild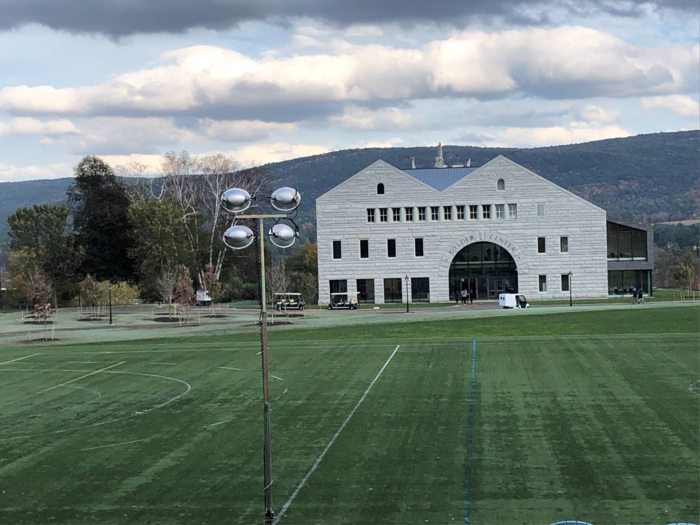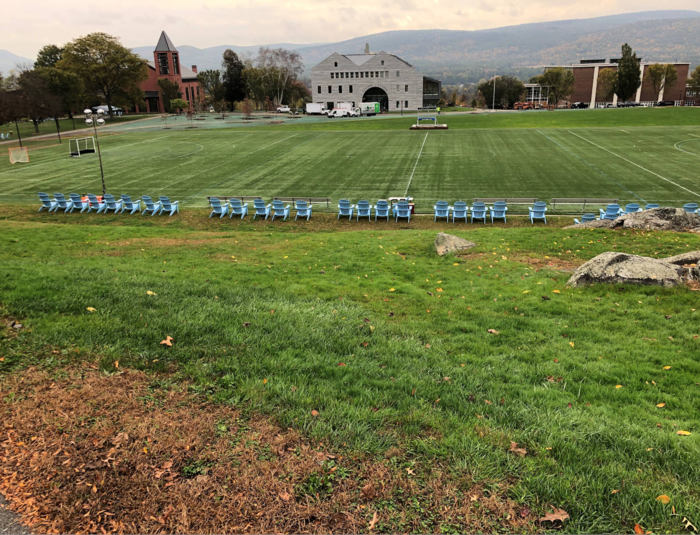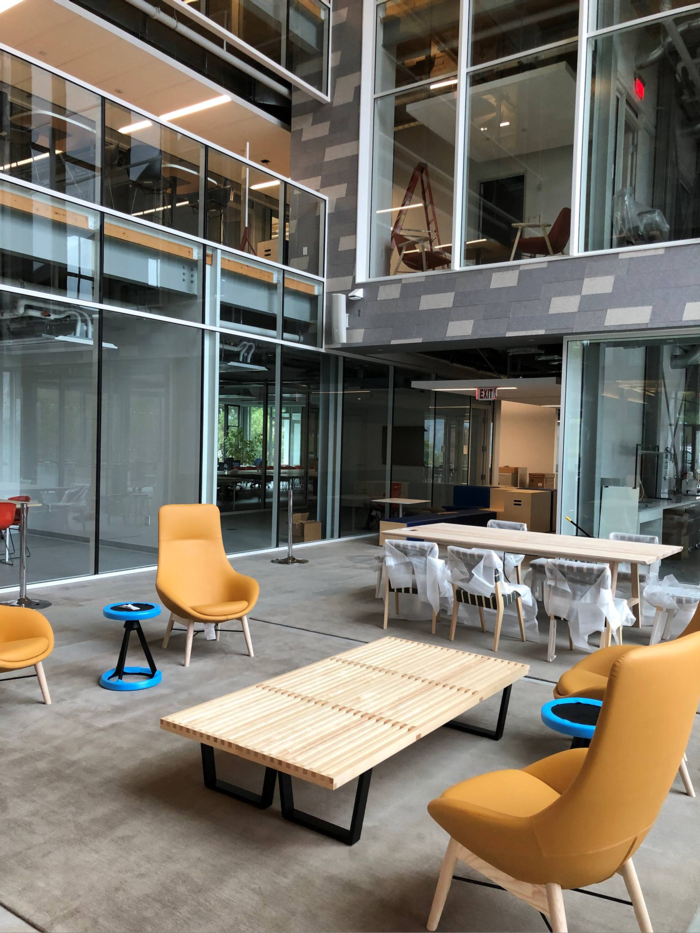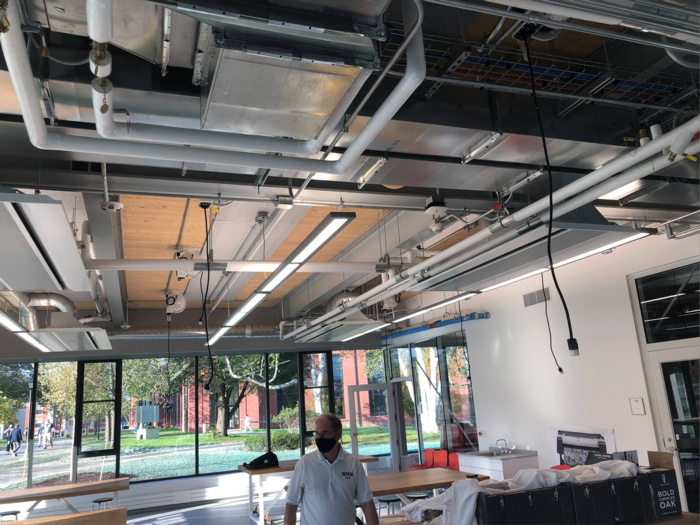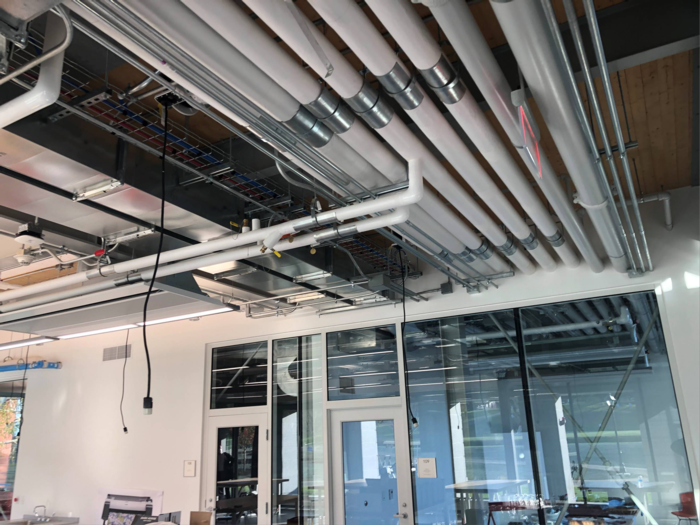 NMH Flikr Photos - Gilder Science Center First Day of Classes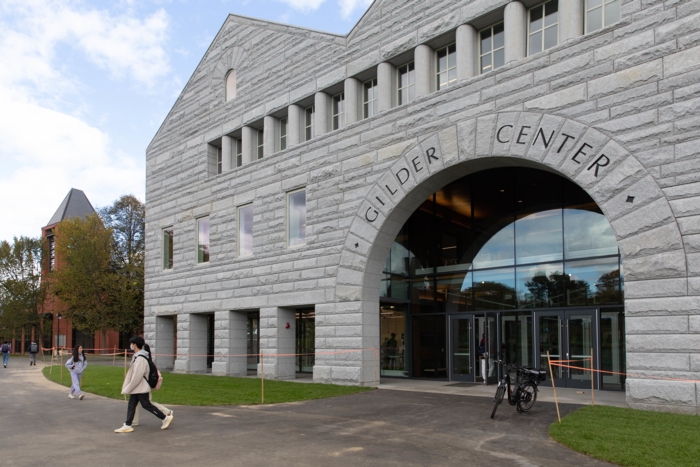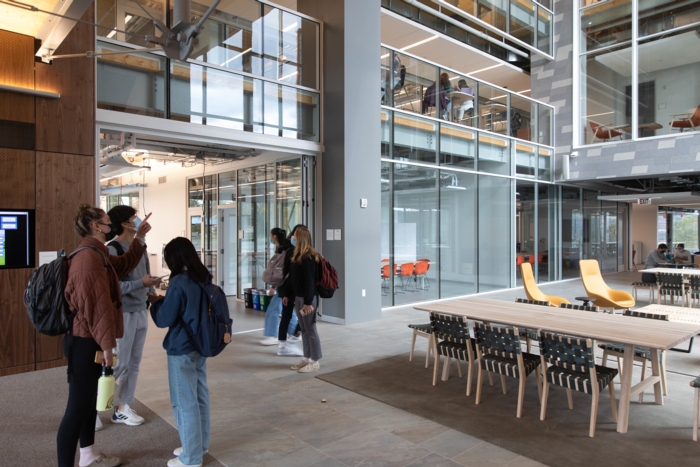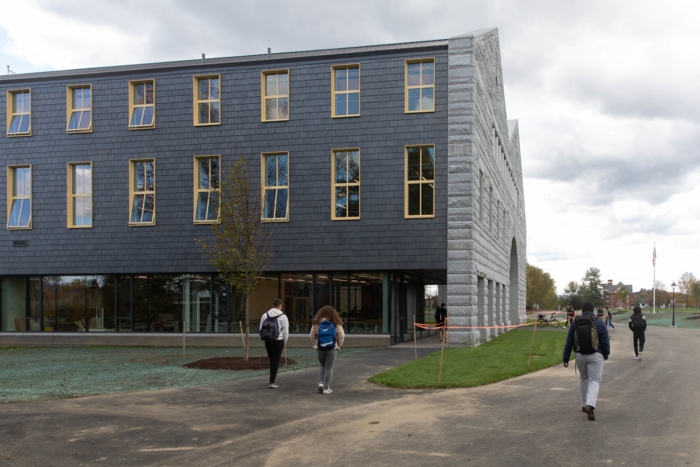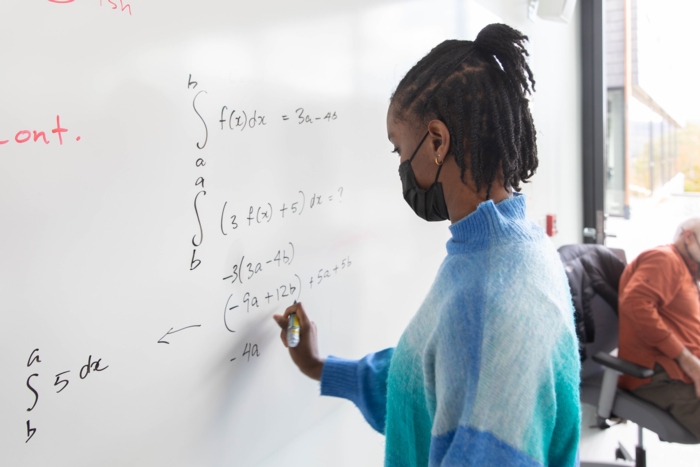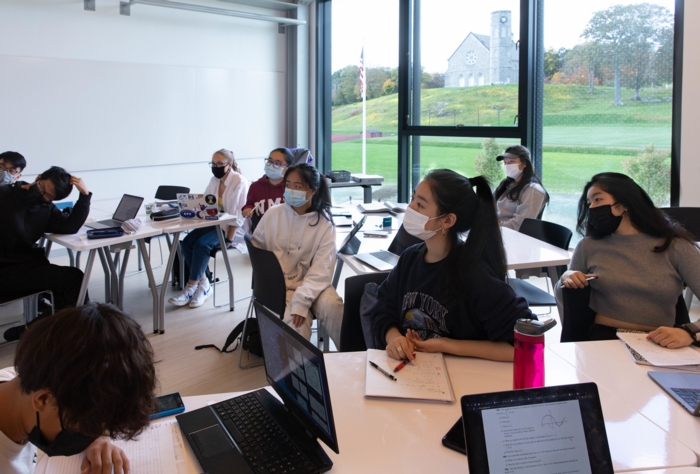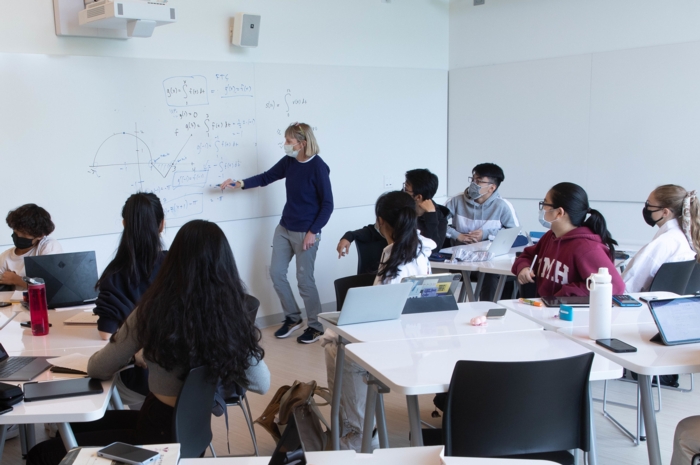 NMH Class of 1964 Facebook Group!
Thank you to Karen Holvik Deitemeyer for creating the NMH Class of 1964 Facebook Group!
If you haven't yet done so, please check it out and prepare to post some pictures or comments about what you're up to! This is meant to be a lively companion to our Class Website. The group already has 79 members. Click here and see for yourself!

Previous Posts: To access, cursor down the page
News - Inside NMH Announces New Alumni Relations Director, Stacie Hagenbaugh
2020-21 Scholarship Recipient
NMH Gives Day - Thank You!
NMH Alumni Activities - Fall, 2020
Migration of Racism Discussion to the Message Forum
Letter from Brian Hargrove, NMH Head of School
Message About Not Receiving NMH 1964 Website Emails
Perspectives from the Past: The 1918 Flu Pandemic, WWI and NMH
Letter to Our Classmates About COVID-19
NMH Response to COVID-19
For Classmate News & Information - Please Join Us!
News - Inside NMH Announces New Alumni Relations Director, Stacie Hagenbaugh
As reported in Inside NMH (August 18, 2021), the school has appointed a new Director of Alumni Relations. Stacie Hagenbaugh previously worked at Smith College for 15 years as director of the Lazarus Center for Career Development. Her goal at NMH will be to build out a professional networking and career development program that leverages the expertise of NMH alumni to support the professional growth and exploration of NMH students. Stacie holds a bachelor's from Rutgers University and a master's in education from the Harvard University Graduate School of Education. For further information, please visit Get to know the NMH Team.
2020-2021 Scholarship Recipient
We recently received a thank you letter from Gus, our Class of 1964 Scholarship Recipient. Gus is from Great Barrington, MA and is excited to be at NMH. His earlier schooling was in small schools and classes. He chose NMH because of the community of students and faculty members. A large part of his life is music - he plays mandolin and bass guitar - and he is an avid photographer. His chief sport is lacrosse but he went out for cross-country last fall as well and thoroughly enjoyed the team and camaraderie. He is very grateful for our scholarship and the opportunities it presents! Please see his letter here.
NMH Gives Day - Thank You!
Peter Guild was wonderfully generous in setting up a challenge for the NMH Gives Day on February 26th. Peter agreed that, if at least 15 of our classmates made a gift on that date, he would make a $25,000 gift to the school. Our deepest thanks to Peter and those classmates who met the challenge!
Your website team,
Weegee Brooks, Marcia Congdon, Karen Deitemeyer, Dave Mensel, Lydia Merchant, Gail Pare, Bob Sparks, Pamela Walton
NMH Alumni Activities - Fall, 2020
Dear Classmates,
1. You should have received an email invitation from NMH on Sunday, September 13th to join the NMH Online Alumni Community. This is a new service offered by the Alumni Office, and provides another way to keep in contact with NMH and our class. Some of the features include a searchable data base for all NMH grads, the opportunity to update your personal profile information with the School, a subscription to the "Inside NMH" newsletter, and opportunities to donate to the NMH fund if you choose to do so.
Your NMH Class of 1964 website committee members have all joined the Online Community and we encourage you to do so, too, if you are interested. If you need help with this, please let us know. The registration links are listed in the emailed invitation you received from the School.
2. Virtually all of NMH's alumni activities will be online for the foreseeable future. You should also have been invited to attend the NMH Alumni Association Annual Meeting. They need 200 alumni to register by September 30th. To register click here.
Annual Meeting of the NMH Alumni Association
Saturday, October 3, 2020
5–5:45 p.m. (ET)
We hope you are staying safe and healthy,
Your Website Committee
Migration of Racism Discussion to the Message Forum
The three messages on racism (see titles below) that were originally posted on the Announcements page have now been migrated to the Message Forum where everyone has free access to review them and respond if they choose to do so. It is recommended that you select "View newest at the top" in the window at the top right of the Message Forum page so that the most recent messages appear at the top of the forum.
Message from the Website Committee, July 22, 2020
Clif Cates' Response to Weegee Brooks' Letter, July 19, 2020
Understanding Racism - Weegee Brooks, July 17, 2020
Thank you for your consideration,
NMH Class of 1964 Website Committee
Letter from Brian Hargrove, NMH Head of School
Message About Not Receiving NMH 1964 Website Emails
If you, or someone you know, is not receiving emails from our class website, we recommend checking to see if the messages are ending up in junk mail, and also checking the status of your "notify me" preferences. For instructions on how to do this, please click here.
Perspectives from the Past: The 1918 Flu Pandemic, WWI and NMH
In the present context of the novel coronavirus COVID-19, there is good reason to take stock and consider the circumstances of the previous global pandemic that swept across the US just over a century ago. This pdf document by Bob Sparks, MH 64, briefly looks at the Flu Pandemic and the War effort in 1918 and NMH's response. To read more, please click here
Letter to Our Classmates
Dear Classmates and Friends,

Please know that we are holding each of you in our thoughts and prayers as we go through the COVID-19 pandemic. All of our lives have been changed in ways we could not have imagined at the beginning of this year, and all of us face uncertainty about our personal well-being and that of our families, neighbors and friends.

Most of us now are pretty much staying in place. Some of us are frontline fighters, taking care of the sick or performing essential jobs to keep all of us fed and safe and as healthy as possible. Thank you for that! Others of us are coping with the loss of jobs or sick family members. We are all trying to find a way through this unprecedented time.

One way we can help each other is to reach out. We can write each other notes, share stories and posts. We can raise each others' spirits. We can share our thoughts and concerns, ask how we might help and pray for each other. Our class website might be a great way to connect. And many people are now using Facetime, Skype, Google Hangouts, Zoom or other applications to meet face to face.

You might have some ideas of how we can bolster each other. We'd love to have you share them. And you may be having experiences that you'd like to share, too. The Classmate Forums on this website is an additional place where we can post ideas and experiences. You can join the conversation at "Life (love) in the time of COVID-19" (with apologies to Gabriel Garcia Marquez!). Please click here.
Let's make sure to keep in touch as much as possible. And please be safe and stay well!
Your classmates and website committee
NMH Response to COVID-19
For information on NMH's response to COVID-19, including FAQs and notices to students, families and alumni, please click here.
For Classmate News & Information - Please Join Us!
When you join the site, you are able to see what your classmates have been up to, add your own information via your personal profile, and locate friends on a map and via email.
Our website offers five ways to reconnect with old friends!

1. Your Profile: You control your own profile. The questions you answer will appear on your personal profile; the questions you don't answer will not. Read the profiles of others and you can post a message on their profile * (viewable by all) or send a private email (see #2 below). Please keep your profile up to date using the EDIT PROFILE link under "Member Functions". Keep your contact information up to date under EDIT CONTACT INFO.

2. Email Specific Registered Members: Click on Classmate Profiles, locate the individual and click. If they are registered, you can scroll to the bottom of their profile and type a personal message to that person. Our system will email that person and they will return to the Message Center to view their message.

3. Profile Subscriptions: Keep up to date with old friends. Open Profile Subscriptions and you'll be able to check off their names. When someone on your list changes their profile, we'll email you a notice that a change was made. You'll also receive an email notification on their birthday. You can edit your list by reclicking on Profile Subscriptions.

4. Classmate Forums: A discussion forum where all registered class members can share memories, plans, ideas, comments. Subjects are arranged by topic. All registered members can view all of the posts in the Classmate Forums. You can edit or delete your posts at any time. You can choose to be notified by email when someone else posts in the threads you have posted in or have chosen to watch.

5. Message Forum: This feature (scroll down) is an ongoing dialogue among class members. There are no items, topics, subtopics, etc. Share your greetings with the whole class, tell a funny story, or wish someone a Happy Birthday. Fair Warning: All registered class members can read every message. You can choose to be notified by email when someone has posted a response here.
* Individuals can turn off functions marked with a red asterisk. (Choose Edit Profile and scroll to the bottom.)
Get reconnected! - Don't be bashful!
Click the "Post Response" button to add your entry to the forum.