ANNOUNCEMENTS
Winter Pictures at NMH
Posted: January 24, 2023
Do you remember making your way to class in the snow? Outdoor winter sports? The beauty of campus with fresh fallen snow? It's all still there, although there are some new buildings and artwork on the NMH campus!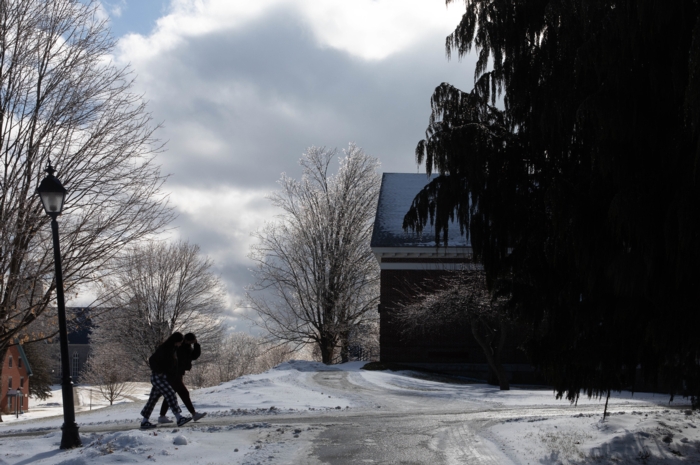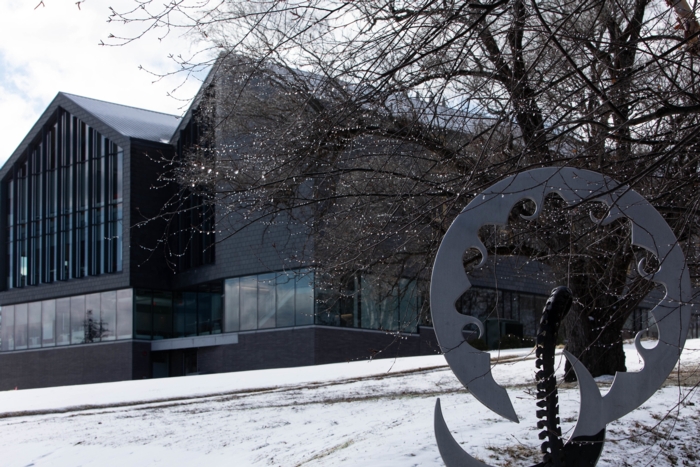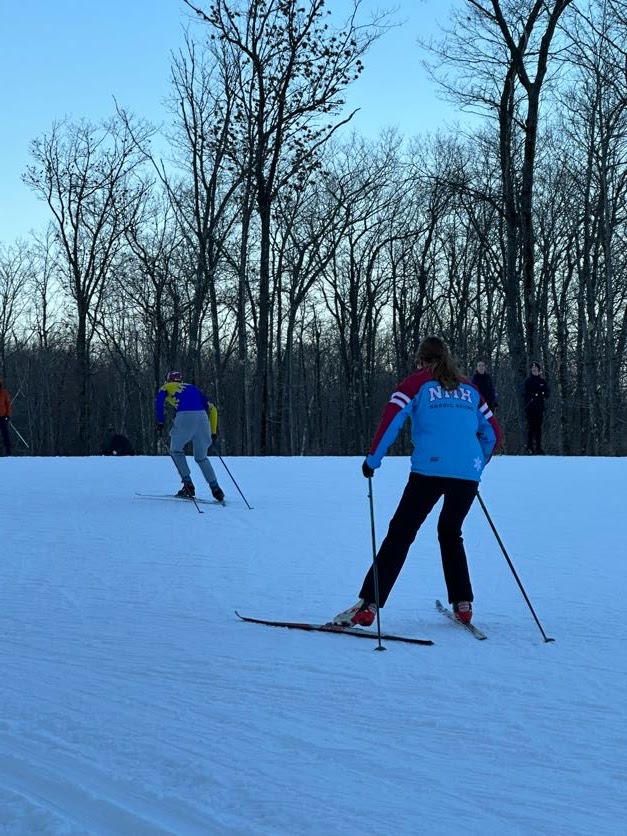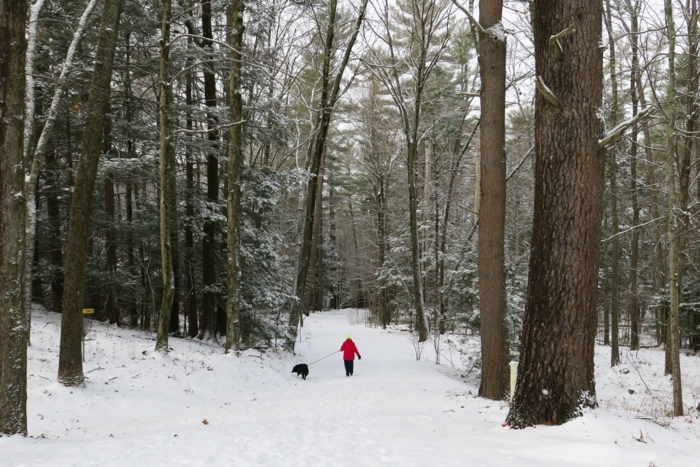 NMH Campus Visits - Continuing Covid Protocols
Posted: October 10, 2022
Dear Classmates,
Interested in visiting the NMH campus? We recently checked with the School, and they are continuing to support Covid-related measures for alumni to safely attend events and visit campus. Click here. (Helpful hint: If you click a link and then want back to the Announcements page, please click on the "back" arrow on your browser.)
Just want to drive through campus?
Autumn with its fall colors is of course a wonderful time to visit. Even if you only want to drive through campus and take pictures, however, they are asking that you take a minute first to visit the campus security office to advise them of your intentions, as well as of your Covid vaccine status.
As noted above, Covid safety procedures for visitors are listed on the NMH website. We are told that there are also information signs to assist you when you enter campus.
If you do go, please share your comments (and pictures) via our Facebook group and/or class notes!

2021-2022 Scholarship Recipient
Posted: September 29, 2022
We recently received a thank you letter from Gus, our Class of 1964 Scholarship Recipient for a second year! Originally from Great Barrington, MA, Gus and his family now reside in Ann Arbor, MI. He is really enjoying NMH. He started running cross-country in his Freshman year and now (in his Junior year) is a member of the varsity squad. He's also doing some skiing in winter which he says is a great break from campus. He's doubled up on his math courses and is doing well academically. Music is still an important part of his life (he plays mandolin and bass guitar). He's in a band with friends and taking private lessons. He is very grateful for our scholarship and the opportunities it presents! Please see his letter here.
Alert! NMH Class Notes 2.0
Posted: September 22, 2022
The most recent Inside NMH email bulletin announced that Class Notes 2.0 is now online and fully operational!
We tested the links and found the system quite easy to use!
Enter 1964 in Class Year: ___ and you'll see what your classmates have entered.
Or click on the blue button "Submit a new class note" and you can add your own note.
The system is administered by NMH so there will typically be a 1-2 day delay until your notes show up on the site.
Here's the School's announcement:
"Stay Connected with Online Class Notes - We [the School] have moved Class Notes to the NMH Alumni webpage to enable graduates to get up-to-date information on fellow alumni in real time. The Class Notes page allows you to submit updates on life events, career news, gatherings with NMH friends, and much more. Let us know what you've been up to!"
Please note you can also submit your updates, pictures, etc., directly to your class secretaries, Pam Walton (Northfield) or Dave Mensel (Mount Hermon), as in the past, and they will post them. People in any pictures or videos you submit must be identified. We will assume you have gotten permission from these people in pictures/videos to publish same, as well as to transfer the notes (with pictures/videos if included) to our Class of 1964 website or to the Class of 1964 Facebook page.
So, please send in your notes at your earliest convenience, and we will get them posted!
Tell us what you have been doing! We and your classmates would love to hear from you!
Pam Walton – pawalton4@gmail.com
Dave Mensel – dmensel45@gmail.com
NMH Class of 1964 Facebook Group!
Updated: October 10, 2022
Thank you to Karen Holvik Deitemeyer for creating the NMH Class of 1964 Facebook Group!
If you haven't yet done so, please check it out and prepare to post some pictures or comments about what you're up to! This is meant to be a lively companion to our Class Website. The group now has 79 members. Click here and see for yourself!

For Classmate News & Information - Please Join Us!
When you join the site, you are able to see what your classmates have been up to, add your own information via your personal profile, and locate friends on a map and via email.
Our website offers five ways to reconnect with old friends!

1. Your Profile: You control your own profile. The questions you answer will appear on your personal profile; the questions you don't answer will not. Read the profiles of others and you can post a message on their profile * (viewable by all) or send a private email (see #2 below). Please keep your profile up to date using the EDIT PROFILE link under "Member Functions". Keep your contact information up to date under EDIT CONTACT INFO.

2. Email Specific Registered Members: Click on Classmate Profiles, locate the individual and click. If they are registered, you can scroll to the bottom of their profile and type a personal message to that person. Our system will email that person and they will return to the Message Center to view their message.

3. Profile Subscriptions: Keep up to date with old friends. Open Profile Subscriptions and you'll be able to check off their names. When someone on your list changes their profile, we'll email you a notice that a change was made. You'll also receive an email notification on their birthday. You can edit your list by reclicking on Profile Subscriptions.

4. Classmate Forums: A discussion forum where all registered class members can share memories, plans, ideas, comments. Subjects are arranged by topic. All registered members can view all of the posts in the Classmate Forums. You can edit or delete your posts at any time. You can choose to be notified by email when someone else posts in the threads you have posted in or have chosen to watch.

5. Message Forum: This feature (scroll down) is an ongoing dialogue among class members. There are no items, topics, subtopics, etc. Share your greetings with the whole class, tell a funny story, or wish someone a Happy Birthday. Fair Warning: All registered class members can read every message. You can choose to be notified by email when someone has posted a response here.
* Individuals can turn off functions marked with a red asterisk. (Choose Edit Profile and scroll to the bottom.)
Get reconnected! - Don't be bashful!
Click the "Post Response" button to add your entry to the forum.
Letter to Our Classmates
Dear Classmates and Friends,

Please know that we are holding each of you in our thoughts and prayers as we go through the COVID-19 pandemic. All of our lives have been changed in ways we could not have imagined at the beginning of this year, and all of us face uncertainty about our personal well-being and that of our families, neighbors and friends.

Most of us now are pretty much staying in place. Some of us are frontline fighters, taking care of the sick or performing essential jobs to keep all of us fed and safe and as healthy as possible. Thank you for that! Others of us are coping with the loss of jobs or sick family members. We are all trying to find a way through this unprecedented time.

One way we can help each other is to reach out. We can write each other notes, share stories and posts. We can raise each others' spirits. We can share our thoughts and concerns, ask how we might help and pray for each other. Our class website might be a great way to connect. And many people are now using Facetime, Skype, Google Hangouts, Zoom or other applications to meet face to face.

You might have some ideas of how we can bolster each other. We'd love to have you share them. And you may be having experiences that you'd like to share, too. The Classmate Forums on this website is an additional place where we can post ideas and experiences. You can join the conversation at "Life (love) in the time of COVID-19" (with apologies to Gabriel Garcia Marquez!). Please click here.
Let's make sure to keep in touch as much as possible. And please be safe and stay well!
Your classmates and website committee
NMH Response to COVID-19
For information on NMH's response to COVID-19, including FAQs and notices to students, families and alumni, please click here.