ANNOUNCEMENTS
Dear Classmates and Friends,

Please know that we are holding each of you in our thoughts and prayers as we go through the COVID-19 pandemic. All of our lives have been changed in ways we could not have imagined at the beginning of this year, and all of us face uncertainty about our personal well-being and that of our families, neighbors and friends.

Most of us now are pretty much staying in place. Some of us are frontline fighters, taking care of the sick or performing essential jobs to keep all of us fed and safe and as healthy as possible. Thank you for that! Others of us are coping with the loss of jobs or sick family members. We are all trying to find a way through this unprecedented time.

One way we can help each other is to reach out. We can write each other notes, share stories and posts. We can raise each others' spirits. We can share our thoughts and concerns, ask how we might help and pray for each other. Our class website might be a great way to connect. And many people are now using Facetime, Skype, Google Hangouts, Zoom or other applications to meet face to face.

You might have some ideas of how we can bolster each other. We'd love to have you share them. And you may be having experiences that you'd like to share, too. The Classmate Forums on this website is an additional place where we can post ideas and experiences. You can join the conversation at "Life (love) in the time of COVID-19" (with apologies to Gabriel Garcia Marquez!). Please click here.

Let's make sure to keep in touch as much as possible. And please be safe and stay well!

Your classmates and website committee
NMH Response to COVID-19
For information on NMH's response to COVID-19, including FAQs and notices to students, families and alumni, please click here.
2019-2020 Scholarship Recipient
We have received an updated (January, 2020) letter of thanks from Ella, our Class of 1964 Scholarship recipient. The scholarship is multi-year and follows the student. Ella is a Junior this year, and played Varsity Soccer in the Fall and is currently playing Varsity Basketball. Her courses this semester include Theology of the Oppressed, Theatre Production, Pre-Calculus, and American Literature. In the Fall, she took AP United States History, Honors French III, and Chemistry. She's hoping to start applying to colleges. She is very grateful for our scholarship support!!! Click here to read her letter.
NMH Campus Scenes in the New Year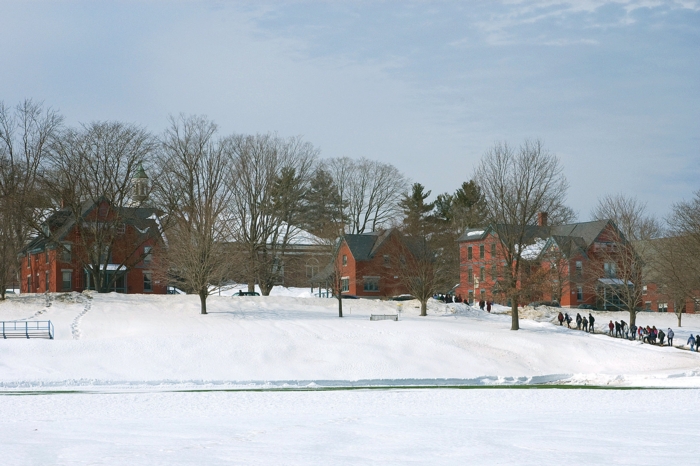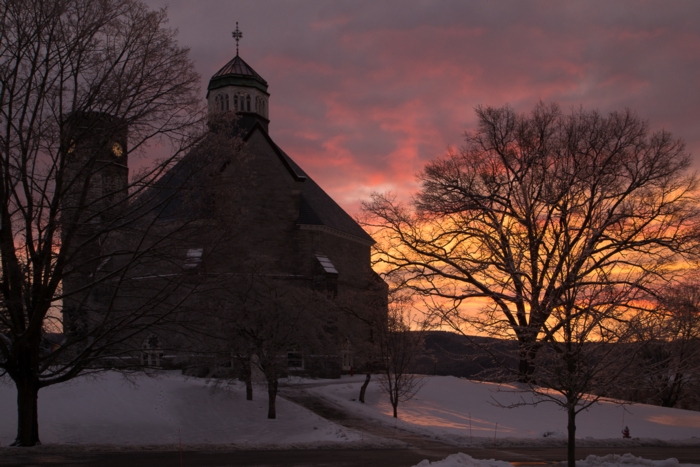 For Classmate News & Information - Please Join Us!
When you join the site, you are able to see what your classmates have been up to, add your own information via your personal profile, and locate friends on a map and via email.
Our website offers five ways to reconnect with old friends!

1. Your Profile: You control your own profile. The questions you answer will appear on your personal profile; the questions you don't answer will not. Read the profiles of others and you can post a message on their profile * (viewable by all) or send a private email (see #2 below). Please keep your profile up to date using the EDIT PROFILE link under "Member Functions". Keep your contact information up to date under EDIT CONTACT INFO.

2. Email Specific Registered Members: Click on Classmate Profiles, locate the individual and click. If they are registered, you can scroll to the bottom of their profile and type a personal message to that person. Our system will email that person and they will return to the Message Center to view their message.

3. Profile Subscriptions: Keep up to date with old friends. Open Profile Subscriptions and you'll be able to check off their names. When someone on your list changes their profile, we'll email you a notice that a change was made. You'll also receive an email notification on their birthday. You can edit your list by reclicking on Profile Subscriptions.

4. Classmate Forums: A discussion forum where all registered class members can share memories, plans, ideas, comments. Subjects are arranged by topic. All registered members can view all of the posts in the Classmate Forums. You can edit or delete your posts at any time. You can choose to be notified by email when someone else posts in the threads you have posted in or have chosen to watch.

5. Message Forum: This feature (scroll down) is an ongoing dialogue among class members. There are no items, topics, subtopics, etc. Share your greetings with the whole class, tell a funny story, or wish someone a Happy Birthday. Fair Warning: All registered class members can read every message. You can choose to be notified by email when someone has posted a response here.
* Individuals can turn off functions marked with a red asterisk. (Choose Edit Profile and scroll to the bottom.)
Get reconnected! - Don't be bashful!
Click the "Post Response" button to add your entry to the forum.